Consumer Financial Protection Bureau Complaint Database Now Featured at Open Data Bits
The Consumer Financial Protection Bureau of the United States educates consumers about financial options, enforces federal consumer financial laws, and conducts studies to "better understand consumers, financial services providers, and consumer financial markets." Consumers can submit complaints to the Consumer Financial Protection Bureau about financial services and institutions, and the data from the complaint process is made available to the public as open data.
Open Data Bits has added the Consumer Complaints Database to our library of featured open data sets.  Click here to view our page that provides a step-by-step process to pull this data into a data mash-up.
Following are a few examples of how the data within the Consumer Complaints Database can be visualized.  At a high level, filtered for Year 2013, the count of complaints can be listed by Issue, graphed by Company and whether the customer disputed the Company response, and by a count of complaints over time: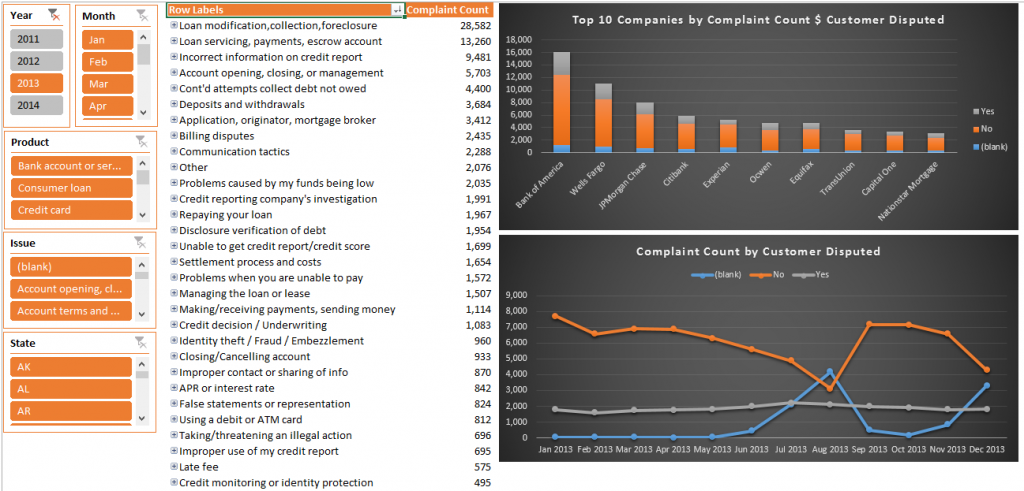 Filtering for the Product "Credit reporting," the Issue "Incorrect information on credit report," and the State "NJ" yields the Sub-issues and graphs that are specific for those filter selections: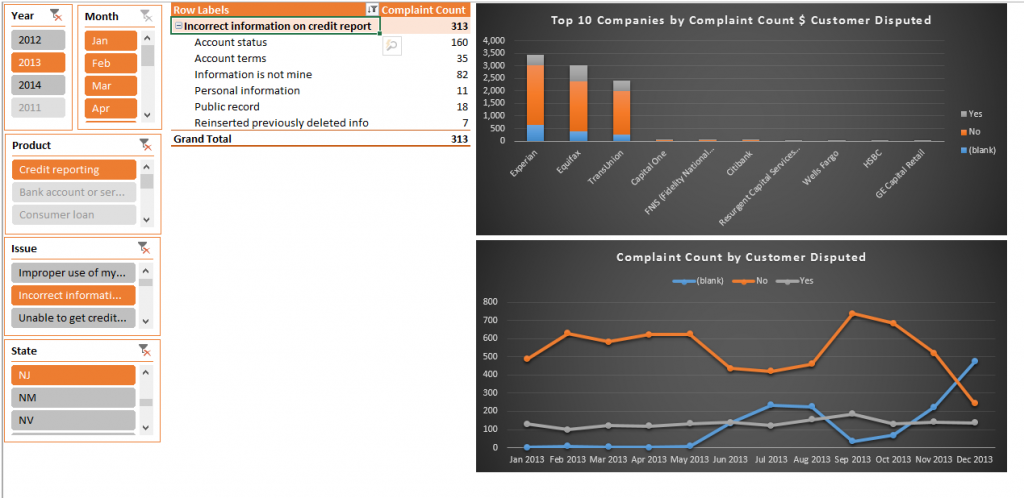 The same data model can be used to build a report in Power View for Excel 2013, which has a mapping tool to display the complaint data by State and Zip Code: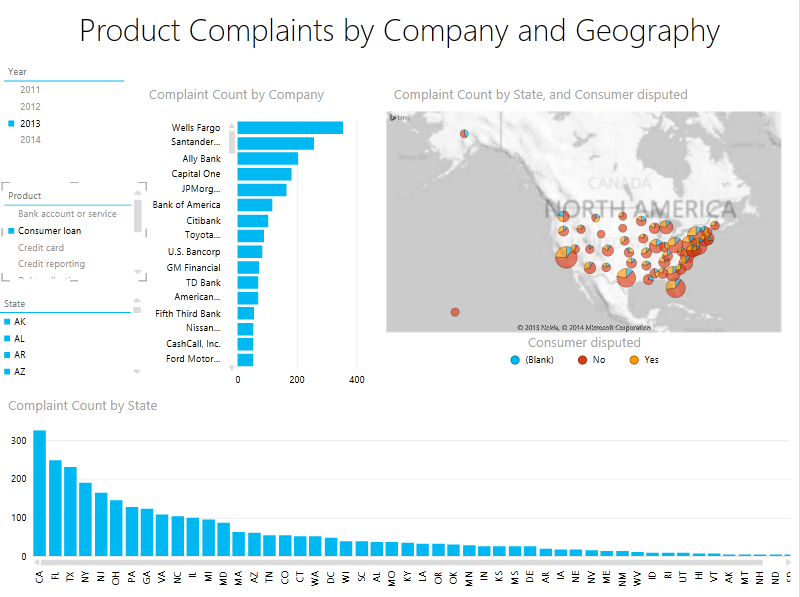 Filtering the chart for the State of Nevada and drilling into the bar chart gives a more detailed perspective on the "Consumer Loan" complaints in that State: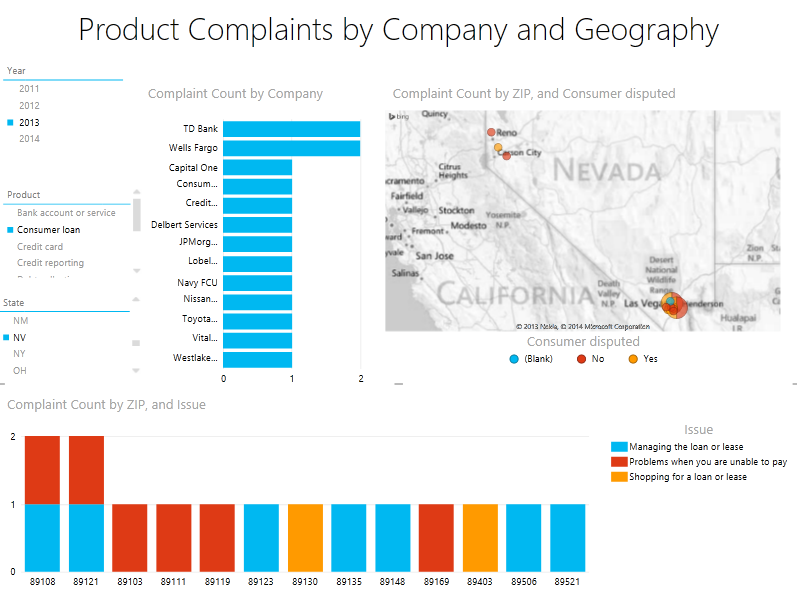 Feedback or requests is welcome in the comments of this page, or through our Feedback form.